JANUARY 5, 2018
STAYING WARM: Brrr
🌬️...it is cold over here!
Bitter cold temperatures. Icy winds. Blowing snow. Winter has many ways of exposing you to the cold. But just because the winter weather is cold, doesn't mean you have to be. When the mercury drops, try these tips — they'll keep you toasty and warm until you can make it back indoors, fireside.
**LAYERING**
Layering insulates the body by creating pockets of warm air around it, which ensures that it keeps a core temperature of 98.6 °F. According to proper layering etiquette, you should dress in as many as three layers depending on how cold it is and what you'll be doing outside: a base layer, a mid-layer, and an outer layer.
**WEAR A HAT, MITTENS**
It's said that as much as 70% of the body's heat is lost through the head. Whether or not you believe this cold weather lore, one thing is certain — wearing a hat will help keep you warmer, if for no other reason than you'll have less skin exposed to the elements.
As for the body's extremities (fingers, toes, and feet), take extra care to keep them warm. They're among the first to experience the effects of frostbite. When it comes to the question of gloves vs. mittens, go with the latter. True, mittens are bulkier, but they keep hands warmer by clustering the fingers together.
**KEEP HYDRATED**
While you wouldn't think it, dehydration is a real concern during cold weather. Not only does cold air strip our bodies of moisture because it is drier, but winter winds carry moisture away from the skin's surface through the process of evaporation. What's more, people don't naturally feel as thirsty in winter as they do when the weather is hot.
Drink plenty of water and hot drinks (which offer both hydration and warmth), even if you don't feel thirsty. This will help you stay well hydrated, which makes it easier for you to stay warm. (Being dehydrated makes it harder for the body to concentrate on maintaining a safe core temperature.) One drink you'll want to avoid is alcohol. While a nip or two may give you a "warming" sensation, alcohol actually causes dehydration.
JANUARY 1, 2018
2018: The best is yet to come!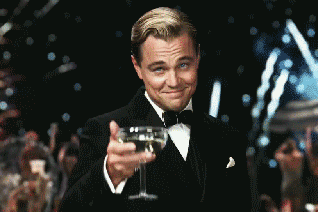 DECEMBER 21, 2017
SEASON'S GREETINGS: May you have a safe and fun season. ❤
⛷
🌲
🌴
🏄‍♂️❤
DECEMBER 18, 2017
AWA HOLIDAY OFFICE HOURS: For the holiday season, AWA will be closed DEC 23-JAN 1. During this time, AWA staff will not be available for non-emergency program items/calls/emails. If you should be experiencing an emergency which jeopardizes your safety and well-being, please call: 888-292-0088.
DECEMBER 15, 2017
TRAVELER'S INSURANCE: Every Student will receive travel insurance with an ID card. Students will need to review their documents and familiarize themselves with their content and regulations. Student traveler's insurance is for accident and sickness only, no pre-existing conditions are covered. To learn more about the Student Plan, Students should visit: http://www.envisageglobalinsurance.com/student-zone/awa/
DECEMBER 14, 2017
SAFETY FIRST: AWA Students please stay safe when doing winter sports activities out on the slopes.
🏂
DECEMBER 12, 2017
DECEMBER 8, 2017
Elf on the Shelf is welcoming Winter students to the United States! 
😊Please be sure to complete your Arrival Check-Ins. To complete your Arrival Check-In, you must log into your AWA SAM Student Portal at: http://apps.americanworkadventures.org