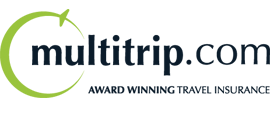 If you are a Visa-Wavier Participant from Ireland, and you need medical care, we recommend finding a local Urgent Care Clinic in your area - which you can easily find through an internet search, or you can call us at 800.216.3223 and we will gladly assist you in finding one.
Upon locating an Urgent Care Clinic, you will need to file a claim with your insurance provider by calling them directly at +353-91-560-637
You may have elected to choose coverage from MultiTrip. The plan offered is the BACKPACKER and is underwritten by MAPFRE. Here are details of your plan: 50_MultiTripPolicyA4_IRL_2015
This evidence of insurance is to confirm that those persons who have paid the appropriate premium are insured under the Master Policy Document MAPFRE/BL/Multitrip/PPPBPV01/2015.
To file a claim, please contact MAPFRE at: +353-91-560-638.
MAPFRE Assistance Emergency Assistance Service: +353-91-560-637.